About us section 1
August 5, 2013 | By koen |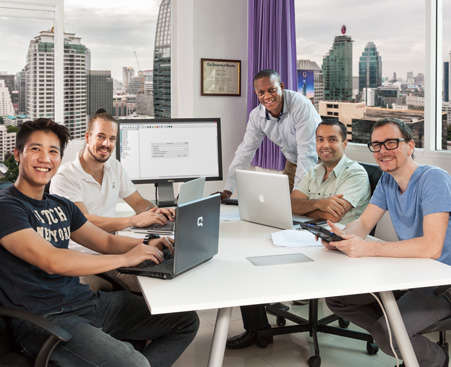 A Team of Passionate Industry Experts
Configuring routers, supporting operating systems, and working with computers can be fun, exciting, interesting, and mentally stimulating. On the other hand, it can be frustrating, infuriating, and incredibly stressful! Knowing the technical aspects of Network and System Administration is only part of the IT puzzle: dealing with co-workers, bosses, end-users, budgets ("we don't have enough money for a new server!") is another important aspect that many training companies fail to recognize.
Our trainers and staff realize that working with technology in the 21st century is multi-faceted, and our real-world technical experience enables us to provide students with practical knowledge. We realize that there is the "textbook way", the "exam way", and of course, the "real world way" of doing things.
IT Track strives to provide the best training for prospective IT professionals by combining all of these facets into our Boot Camps. Not only will you learn all the information you need to be technically proficient in your chosen field, you will also be able to draw on the experience of others who have years of experience in Information Technology.